In memory of Engineer Gamunu Silva (1943-2021)
By PUBLICITY DIVISION (IESL)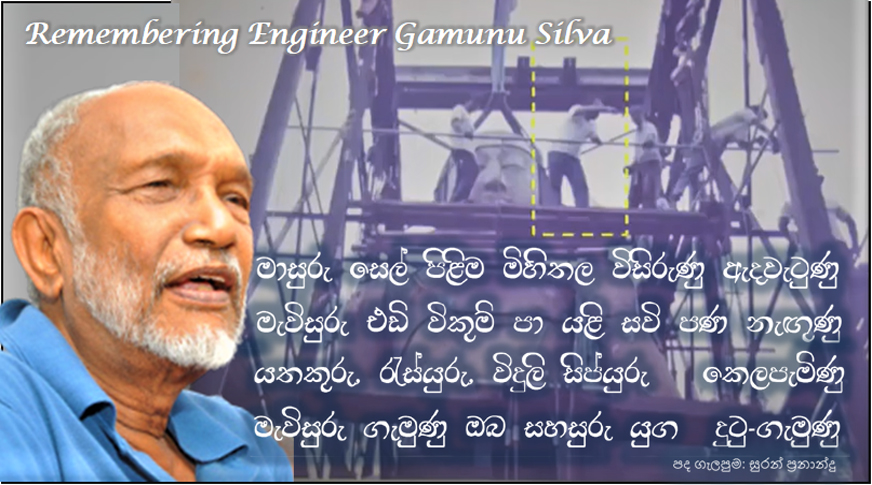 Engineer Gamunu Silva's name will remain in the history of this country as well as in the memory of the engineering fraternity for many years to come. He was another giant shadow behind the massive constructions that took place in the economic, religious, cultural and sports spheres of the country. That is why you should read about Gemunu Silva, one of the most senior engineers lived in the country, as well as the service he rendered to the country. Eng. Ganumu Silva passed away on 3rd July 2021.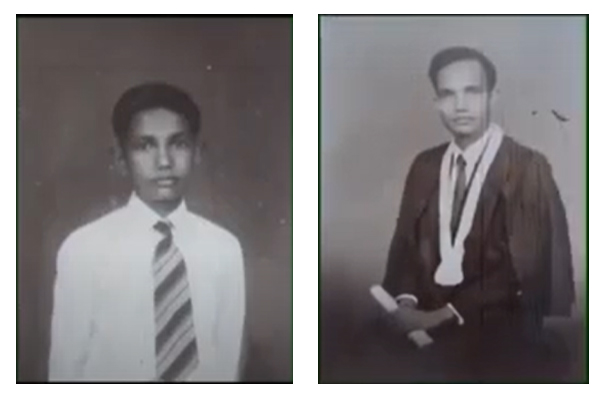 Eng. (Prof.) S B S Abayakoon, Immediate Past President of the IESL and the former Vice Chancellor of University of Peradeniya who was in touch with Eng. Gamunu Silva, pen the following note in memory of him.
"Vidyajothi Engineer Gemunu Silva who physically left us a few days back created a void within the engineering fraternity of Sri Lanka that is extremely difficult to fill. His name, of course, will remain with us forever because of the impact he made with his unassuming lifestyle, his towering personality, his visionary leadership and countless and vital contributions he made to the practice of engineering in Sri Lanka.

Gemunu entered Faculty of Engineering, University of Peradeniya, in 1963, twelve years before I did, and followed the mechanical engineering degree programme. He joined the State Engineering Corporation of Sri Lanka and rose to the position of General Manager there. He has also served as the Chairman of Urban Development Authority. Among his many accomplishments, raising of the historical Buddha statue at Maligawila and construction of the golden canopy of Sri Dalada Maligawa are quite well known. Both these projects required clinical engineering and extreme care due the heritage factor and historical sensitivity involved. He was also instrumental in preservation and restoration of several stupas and Buddha statues including Mirisawetiya and Avukana. In Bodhgaya, India, he developed a model village for the oppressed people and constructed a gold canopy over the vajrasanaya at Buddhagaya. The IESL honored him with the Engineering Heritage Award in 2013.

My close relationship with Gemunu initiated when he was serving as the President of Peradeniya Engineering Faculty Alumni Association. Subsequently, I was honored to serve with him on an expert committee on Dam Safety. I noted that his vast knowledge and experience in many facets of engineering has provided him a clear and well guided insight into many a problem that he is faced with. His approach towards understanding and solving a seemingly difficult situation reminds me of carving of a Buddha statue out of wood by a highly skilled person of the trade. Throughout his professional career, he always shared his experiences with fellow engineers. We were continually amazed at his ability to capture the audience and were looking forward to our next meeting with him. His narrations were not only on technological aspects, but also on ethical practices of engineering. I could not find a better person than Gemunu to deliver a series of talks to practicing engineers on Engineering Ethics although we could not realize that because of his illness at the time.

May Vidyajothi engineer Gemunu Silva attain the supreme bliss of Nirvana"
Eng. Gamunu was born in Kalutara, thereafter his family later moved to Colombo. His father is David Silva. He worked in the Railway Department. Mother was Violet Fernando. He was the eldest child in the family. He had three younger brothers and one sister.

He received his primary education from Gnanodaya Vidyalaya, Kalutara. After that he entered Ananda College, Colombo and got admission in universities. He entered the University of Peradeniya in 1962 and graduated in 1969 with a degree in Mechanical Engineering.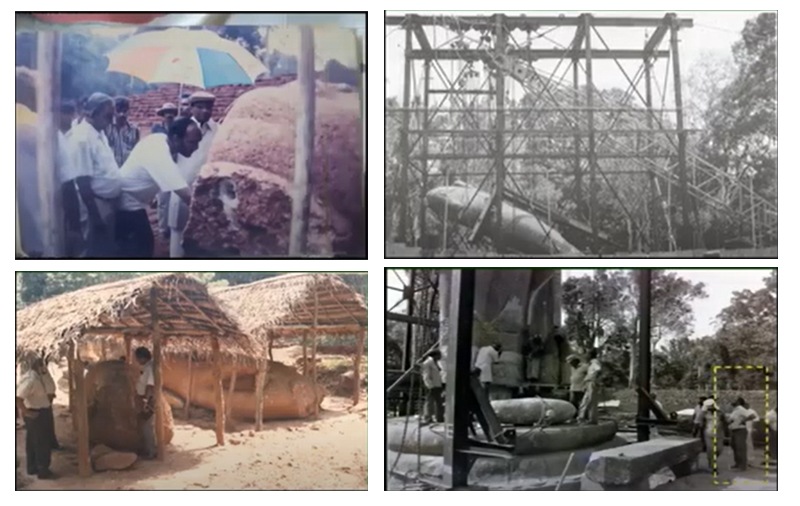 He joining the State Engineering Corporation as his degree is in Engineering. He was inspired by Mr. Kulasinghe who was working in the Engineering Corporation at that time. All those who wished to work as engineers were rushing to work under Mr. Kulasinghe. "But it was not easy working with him" once Eng. Gamunu mentioned.

In 1971 he joined the Sri Lanka Air force. It was one of his dreams to become a piolet. Unfortunately, the year he joined the Air Force no pilots were recruited. When it was like this, he used to earn money by tuition to fly private airplanes. Because at that time it cost around Rs. 65 per hour for airplane training. It was by accident he joined the Air Force. After joining the Air Force, we worked at both at Air Force and Engineering Corporation. At that time he got a scholarship for 3 years to study further in France. In 1979 he retired from Air Force and continue to work at Engineering Corporation until 2003. He started his career as a three-grade engineer. As he served in the Air Force for 9 years, he was not able to hold any positions in the Engineering Corporation during those 9 years. Later he held the posts of Chief Engineer, Deputy General Manager and General Manager.

Eng. Gartain A Peiris, former chairman of the Sri Lanka Engineering Corporation has written the following eulogy in memory of the late Eng. Gamunu Silva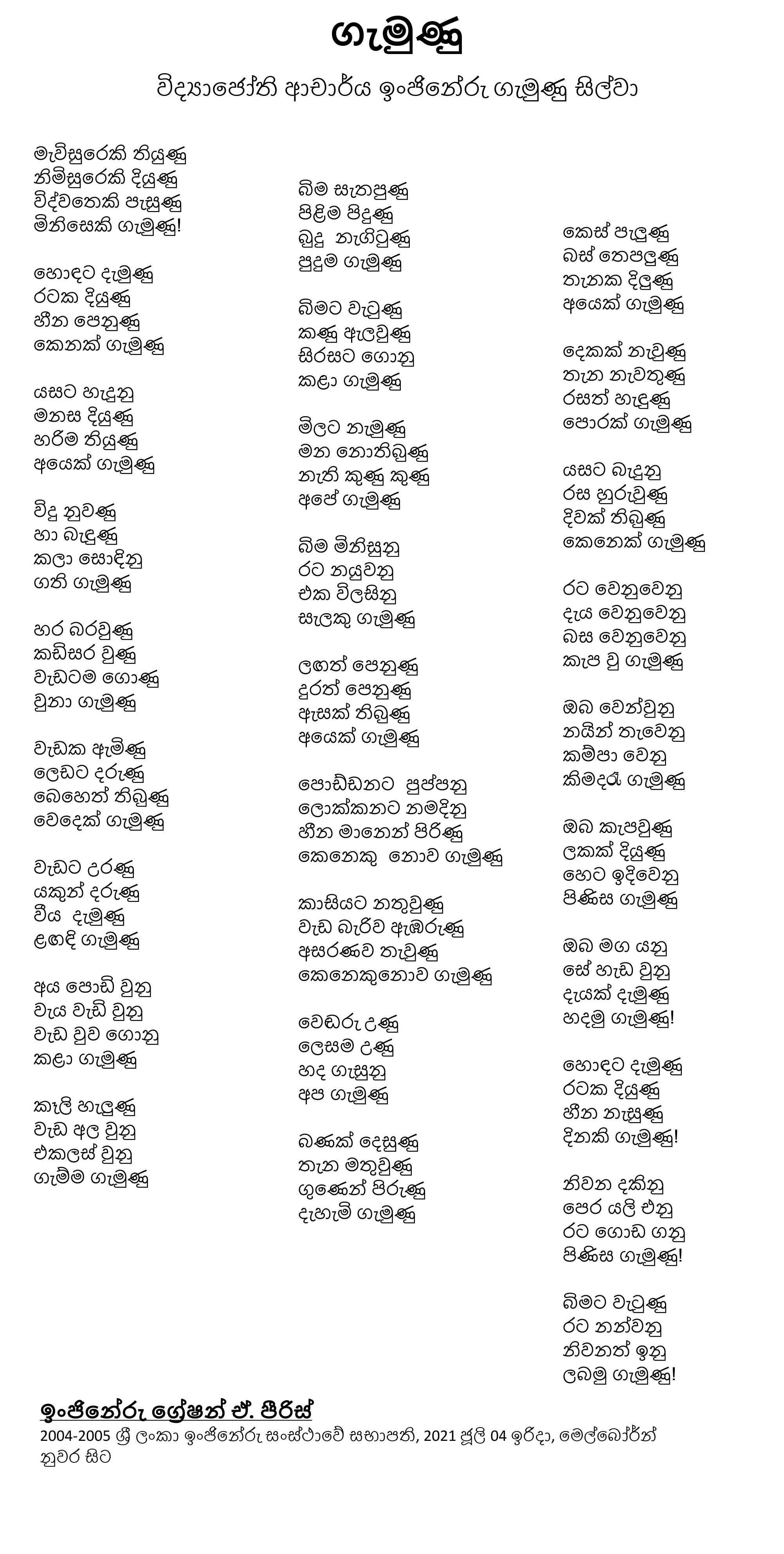 Most of the work done at the Engineering Corporation at that time was iron work, dam gates, building construction and so on. Among his noteworthy work, raising the Buddha statue at Maligawila and installation of light poles at Khettarama ground are significant. He rebuilt many places of worship such as Mirisawetiya, Jethawana, Abhayagiriya and Tissamaharama. When President J. R. Jayewardene went to open the Mirisawetiya it collapsed into eighteen sections and Eng Gamunu did a significant renovating the sthupa.

International Council on Monuments and Sites (ICOMOS), Sri Lanka organized a felicitation event for Eng. Gamunu Silva on 20th March 2021 to appreciate the outstanding contribution made for the protection and conservation of Sri Lanka's cultural heritage. Following is the video recording of the felicitation event.

The above video was published with the approval of International Council on Monuments and Sites (ICOMOS), Sri Lanka and IESL SLEN team would like to extend their special gratitude to the Secretary of ICOMOS. ICOMOS Website - https://www.icomos.lk/

Eng. Gamunu is a significant figure in the development of the history of engineering in the country. We hope that more engineers like him to be born in our motherland.