How to contact IESL during these difficult times?

Since the outbreak of the COVID19, we face many difficulties while trying to do our regular work. But thanks to the development of technologies and communication platforms, life has become easier.

In part 02 of the series, "Introducing Features of the IESL website and Management Information System (MIS)", we would like to talk to you about the ways you can communicate with the IESL secretariat to get the services you require.
Through the Inquiry Form – the fastest way!
This detailed inquiry form was initiated with the emergence of the COVID situation and continued thereafter to facilitate members to communicate with the secretariat regarding the secretariat services required.

Click the link below. Fill the form. Click submit! Secretariat staff will attend to your quarries regardless of where they are stationed and will get back to you.
Drop us a mail or give us a call!
Contact details of IESL staff members are on the website. Not only the contact numbers but also the subject areas they attend to can be checked from there.
Go to www.iesl.lk 🡪 go to Contact Us 🡪 select Staff Contacts

Find the person who is handling the subject area of the inquiry.

Send him/her a mail or a call.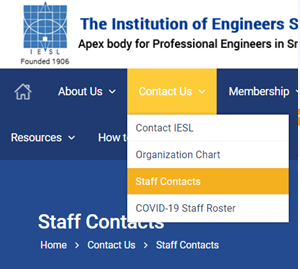 I'm not aware of WHO to contact! Use Contact IESL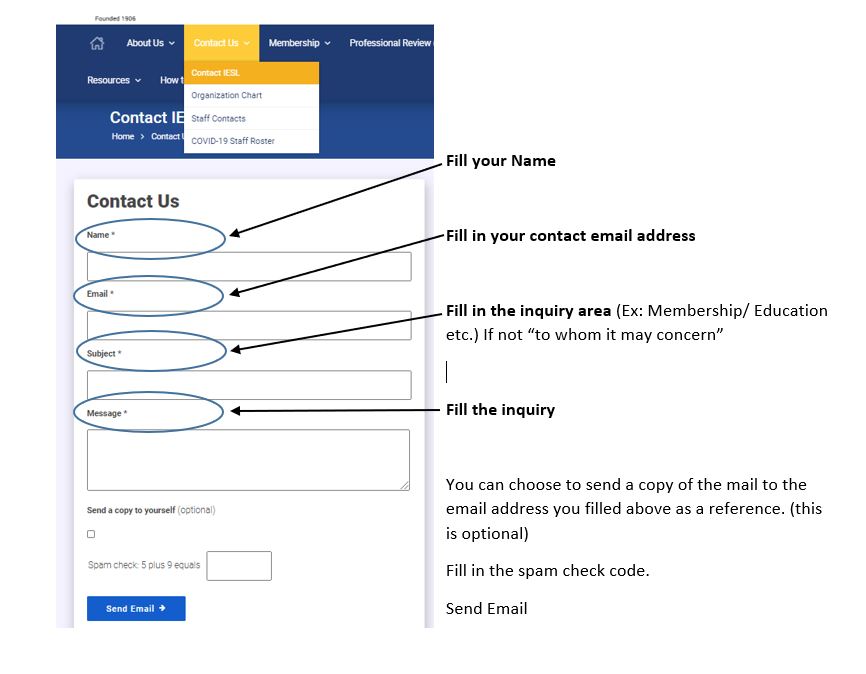 General Inquiries!
You can still contact IESL through our general phone number and email address.

Look forward to more on our next circulation.

Thank you
Publicity Division IESL