IESL Engineers Converted a normal Ward at IDH to an ICU
BY PUBLICITY DIVISION (IESL)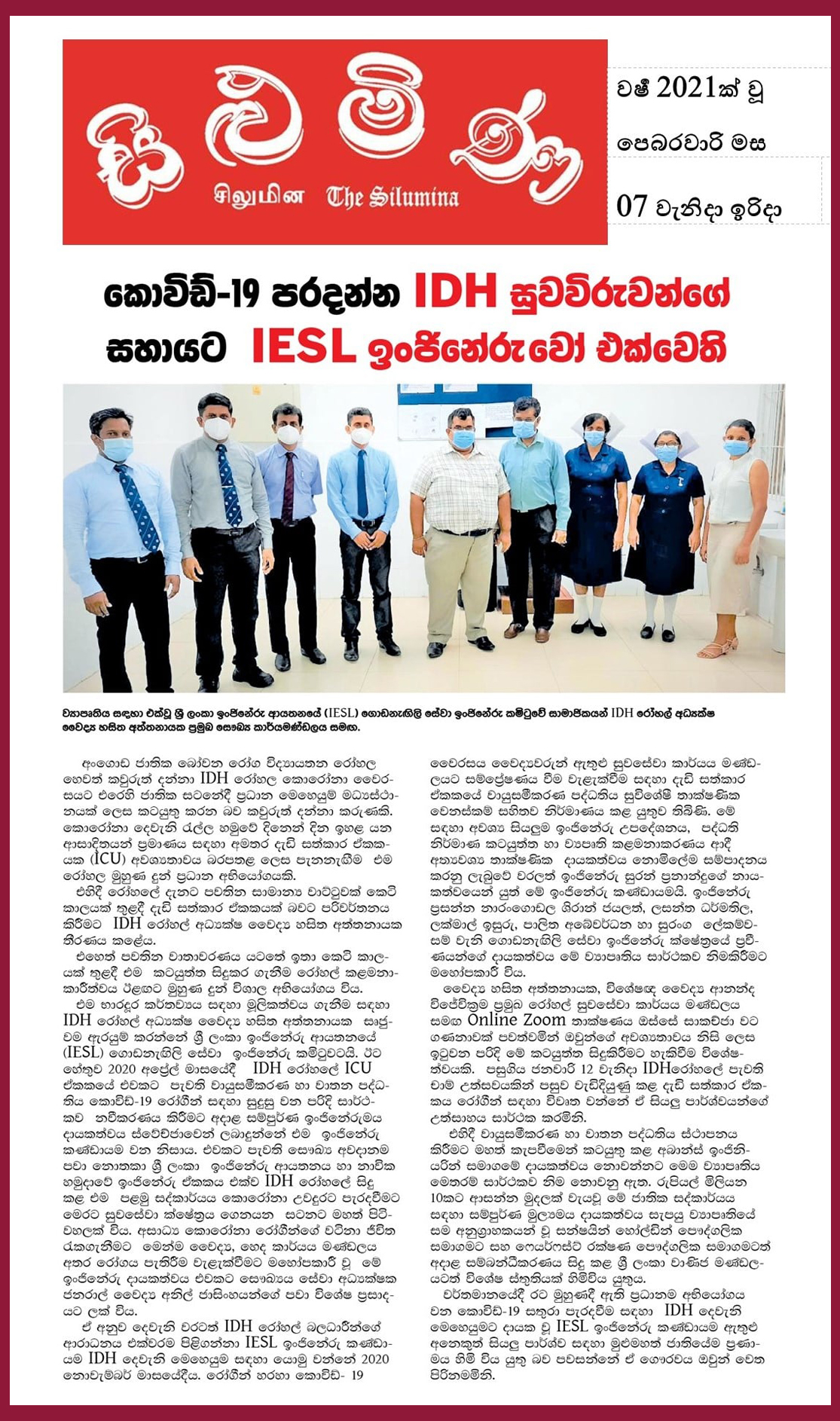 https://www.facebook.com/172921076969181/posts/756162745311675/
National Institute of Infectious Diseases (NIID) Hospital at Angoda works as the main operational center of the battle against COVID-19 in Sri Lanka. Establishment of an additional Intensive Care Facility in the IDH Hospital has been a much-needed requirement as it is essential to treat the growing numbers of Covid-19 patients in the country. Dr. Hasitha Attanayaka, the Director of the IDH hospital had no other option but to convert a normal ward into an ICU unit in order to face the challenge at hand. The next challenge they faced was to implement this project on immediate basis considering the urgency together the health risk prevailing in the country.

Anyway Dr Hasitha Attanayake had no hesitation to request the engineers of the IESL Building Services Engineering Sectional Committee (BSESC) of IESL to undertake this task. The reason for this was that IESL BSESC is the team who have already involved in the renovation of the AC unit of the IDH hospital ICU in April 2020. With the confidence they have already built in the IESL BSESC engineers, the new task was entrusted to them as a major requirement of the hospital.

IESL BSESC engineers started this project at IDH hospital in November 2020. The complete air conditioning and the ventilation system of the ICU has to be designed afresh in a way that it would not transmit the Covid-19 virus to the health care staff as well as other patients in the hospital. The entire scope of planning, system design, consultation and project management was done by BSESC engineers lead by Eng. Suran Fernando, the former Chairman of the BSESC. Especially the HVAC experts like Eng. Prasanna Narangoda, Eng. Shiran Jayalath, Eng. Lasantha Dharmathilaka, Eng. Lakmal Isuru, Eng. Palitha Abayawardana and Eng. Suranga Lekamwasam contributed significantly to make this project a success.

Due to the restrictions of conducting physical meetings, online Zoom meetings were arranged with IDH team including Dr. Hasitha Attanayaka, Dr. Ananada Wijewickrama, and other staff members of the hospital to identify the requirements of the IDH and cater for those.
With a small ceremony held on the 12th of January 2021 the new ICU unit was officially opened for operation for the treatment of Covid-19 patients.

Sirasa News First has covered the IDH hospital renovation program by the IESL engineers.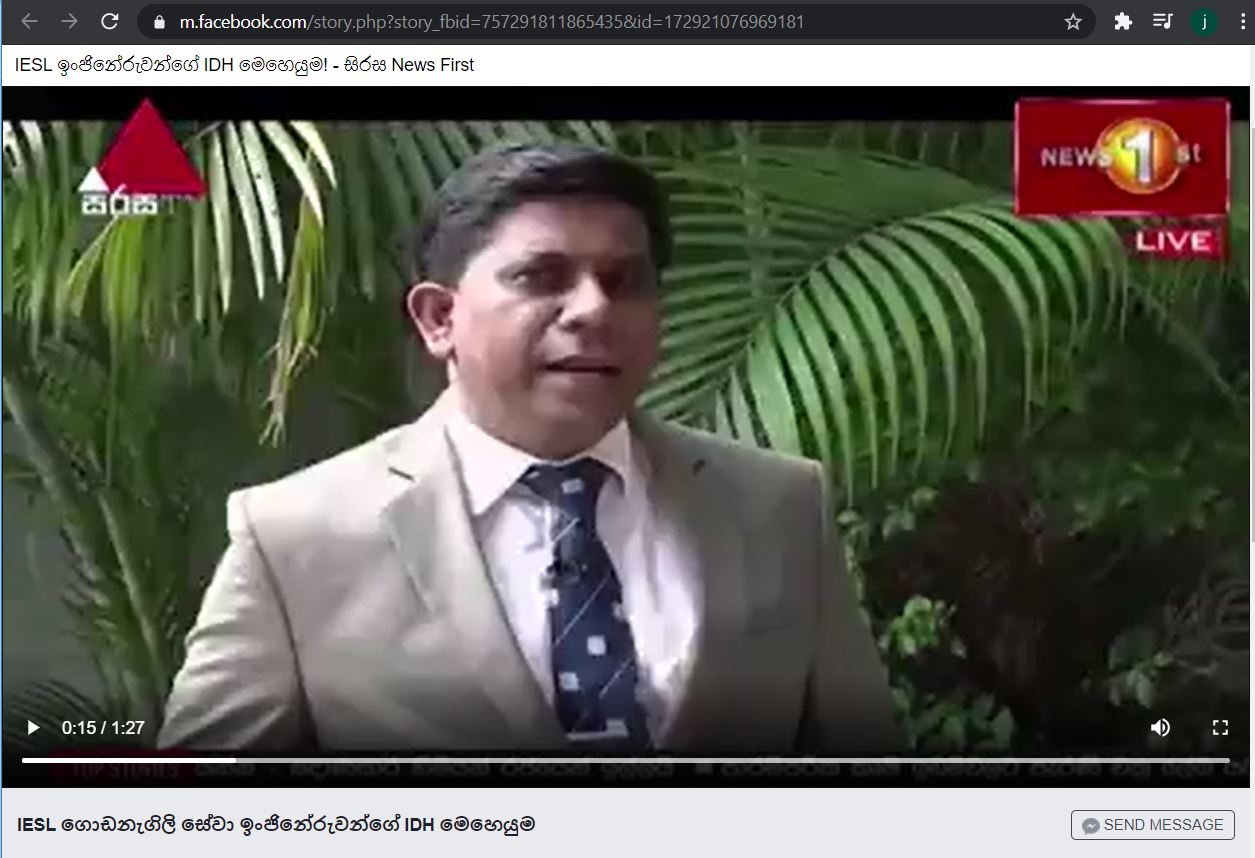 https://m.facebook.com/story.php?story_fbid=757291811865435&id=172921076969181
The financial sponsorship for the entire project which was over Rs. 10 million was offered by Sunshine Holdings (Pvt.) Ltd. and Fairfirst Insurance (Pvt.) Ltd. Further the efforts of both Abans Engineering (Pvt.) Ltd. and the MEP team of the CECB are to be highly appreciated. The contribution of IESL engineers to IDH hospital in their battle against COVID 19 is not only a fulfillment of an urgent need in the hospital but also a fulfillment of a noble national responsibility.