8th Annual General meeting of IESL Mannar District Center
By PUBLICITY DIVISION (IESL)
The 8thAnnual General meeting of Mannar District Center of Institution of Engineers Sri Lanka, was held on 26th of December 2020 at 5.00pm remotely via zoom chaired by chairman Eng. M. Rajkumar

At the onset, the welcome Speech was delivered by the Chairman on behalf of IESL Mannar District Center.
Then Chairman explained about the Events which was carried out by the current committee. Then presentations were done on following projects as follows;
S.No

Project

Done By

1

Resolving the issues of Pallimunai Stadium Project

 Eng.Vimaleswaran
(Committee Member)

2

Improving Storm water management system in Mannar

Eng.M.Rajkumar
(Chairman)

3

Career Guidance

Eng.Saranya    
(Committee Member)
A Video was uploaded to the official you tube channel regarding career guidance project.

After that, Our Guest of Honour Eng Arjuna Manamperi Delivered a speech and he appreciated about our projects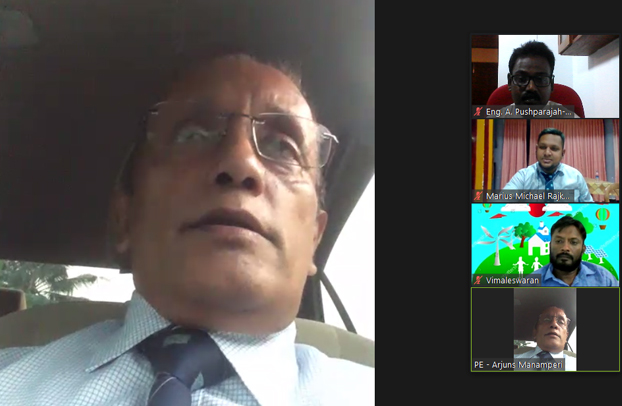 Thereafter Our guest of Honour , Mr Pradeep (Divisional Secretary of Mannar District ) delivered a speech. Subsequently our Chief Guest Eng Dharmala delivered a speech.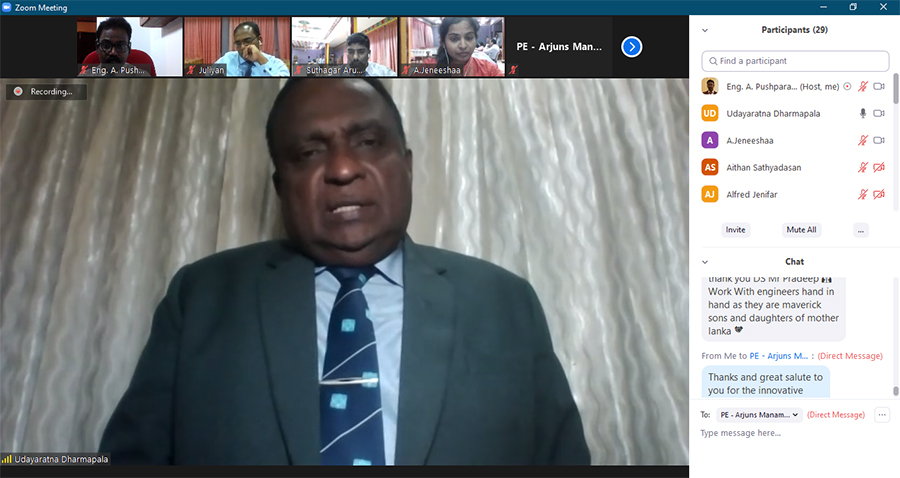 Thereafter last AGM minutes were read by Eng M Hamshathuwany and Financial statement was read by treasurer Eng Alphonse.

Then chairman requested to nominate the office bearers for the new committee for 2020-2021. Eng.Pushparajah had been selected as the interim chairman to elect office bearer of the new committee.

Nominated office bearers for the new committee for 2020-2021 as follows;
| | | | | |
| --- | --- | --- | --- | --- |
| S.No | Position | Name | IESL membership number | Phone Number |
| 1 | Chairman | Eng M Hamshathuwany | AM-22898 | 777216559 |
| 2 | Secretary | Eng R Saranya | AM-18137 | 774942103 |
| 3 | Treasurer | Eng A Jeneesha | AM-23860 | 773322263 |
| 4 | Member 1 | Eng M Rajkumar | AM-12583 | 771986822 |
| 5 | Member 2 | Eng P J Ramesh | AM-22018 | 778037699 |
| 6 | Member 3 | Eng A Suthagar | AM-26096 | 773959132 |
| 7 | Member 4 | Eng D Yasotharan | AM-20680 | 779776411 |
| 8 | Member 5 | Eng K Arulolipavan | AM-21040 | 772287069 |
Finally, vote of thanks was delivered by Eng M Hamsathuwany, the new chairman of IESL- MDC and the meeting was concluded at 7:30 pm
Photos : https://app.box.com/s/seedegerjdvk9zifktsutz2azl570wqx