5G EVOLUTION- ARE YOU READY FOR THE NEXT GENERATION?
By Eng. Pasindu Perera
In a pandemic era where the communication technology has become an necessity rather than a luxury, 5G has become the latest embraced technology in the world of mobile technology, In this article, we are going through a brief summary of the development of 5G architecture and it's benefits and the impact it can have us as a country and a society.
What is 5G?
The letter G denotes the generation of each wireless mobile communication technology. The number denotes the specific architecture, standards and technologies associated with each generation of wireless telecommunication platform. Beginning from the 70's 1st generation communication technologies which utilized voice only services involving analogue protocols, we have passed the eras of 2G and 3g which enhanced the voice, data and mobile data services, each generation building up the speed and connectivity of electronics. Today we are frequently using 4g connections for smartphone connectivity and our home broadband connections. 5G is the latest commercially available standard for communication technologies. But expanded connectivity is a main aspect, where it differs mainly from the previous generations of architectures. It has opened a gateway for seamless connectivity.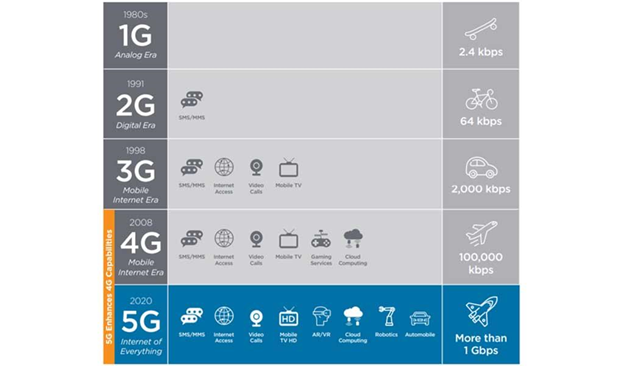 History of 5G
The history of 5G developments dates to 2008, where it was an initial step of designing a communication network for machine to machine intelligence corporation (M2MI), conceptualized by Geoff Brown of M2Mi teaming up with NASA. As a result of the research conducted, the initial race to 5G began around the globe. This paved the way for SAMSUNG to test a 5G network using their latest MIMO antennas in 2013.Year 2019 marked South Korea and the United States to become the first countries to adopt the 5G evolution.
Specification of 5G
Currently the more advanced version of 4G LTE offers up to 1GBps of downlink speed while it offers up to 500Mbps of uplink speed. Theoretical assumptions suggest a maximum downlink speed within 10-50Gbps and 10Gbps uplink speed for 5G networks. As of May 2020 Nokia, was able to reach a recorded 4.7 Gbps speed using commercial 5G software and hardware

High frequency allocation-

The current 4G mobile networks use the spectrum of 2-8GHz, while 5G New Radio spectrum uses two bands of frequencies

FR1-sub 6Ghz range

FR2-mm Wave range (24-100Ghz)

Of these frequencies, mm Wave range is specialized to enable 5G Ultra-Wideband (UWB). It's considered as a pinnacle of radio wave technologies since it has enabled a larger frequency allocation for network utilization. While these high frequencies carry higher data rates their range is considerably low limiting to a distance around 1km

Massive MIMO technology-

MIMO antennas were first introduced in 4G networks boosting the uplink downlink speed and resolving latency issues up to a certain extent. MIMO is an antenna technology which uses multiple antennas at both the source (transmitter) and the destination (receiver). While that is the traditional term to describe MIMO, modern systems use multipath propagation to transmit more than one data signal over a single radio channel. While the 4G LTE networks traditionally used 3 or 4 cells per base station, the MASSIVE MIMO technology uses an array of antennas and is an extension to the existing MIMO technology. The MASSIVE MIMO antennas are smaller in size. MASSIVE MIMO increases the throughput and reduces the cell interference thus increasing the efficiency and performance of the network. The small cell implementation in 5G networks has it's advantages with MASSIVE MIMO

Internet of Things-

Another revolutionary milestone is the support of IOT (Internet of Things) in 5G networks. Almost every electronic device we use today is an embedded system, ranging from your smartwatch, automotive systems to large scale industrial applications such as a large wind turbine system. IOT defines a connection of all these embedded systems over the internet. And 5G opens a gateway to connect all these embedded systems globally with massive opportunities for the industries. A simple scenario would be monitoring your vital signs through your autonomous driving car and the possibility of connecting with a hospital through the internet in a case of emergency. IOT enables the possibility to control a whole power grid with a mobile network remotely without even being in the country. With the interconnection of all these systems over the internet, cyber security plays a major role in the reliability and defense of the networks.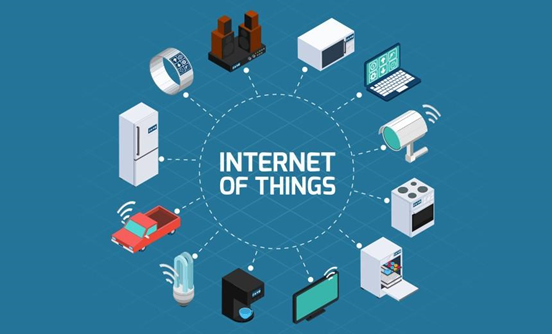 Use of AI-

The word AI is no longer only valid for robots. Artificial Intelligence Is used in many of the systems today for automation and enhancement of workflow. 5G networks utilize artificial intelligence to monitor and control the network, thereby increasing the efficiency and maintaining a minimum down-time. The low latency and high capacity of 5G will allow the AI algorithms to process faster and work seamlessly with cloud systems enhancing the device capabilities paving way for a variety of fast service models.
5G around the world
The world is in a race, adapting to the 5G evolution. As of September 2020, 113 operators have commenced commercial 5g operations. It's estimated that one third of the world population will benefit from 5G evolution by 2025. China is way ahead of 5G research and leading Asia as the tech giant in terms of mobile telecommunication systems. While the USA is the first American country to adapt 5G systems to its infrastructure, European Union is also pushing ahead with their research and network implementations on 5G.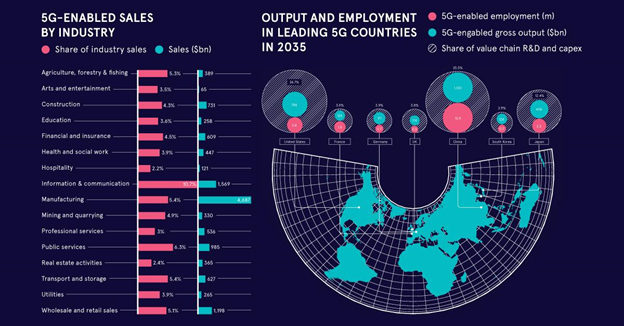 Sri Lanka and 5G evolution
Sri Lanka was the first south Asian nation to successfully test a 5G network in 2019. Dialog Axiata , Mobitel and Sri Lanka Telecom are currently in the early phases of the commercial expansion of 5G networks for mobile and broadband connectivity. Sri Lanka will pass many steps towards innovative solutions with the implementation of 5G networks in the upcoming years. As said before, the current COVID-19 pandemic has taught us a valuable lesson on adapting to the latest technology to overcome the economic and social impact during the pandemic. Video conferencing, Online Learning platforms and cloud services have become essential services in our day to day life. However, there's a dark side in technology and 5G is not an exception. Cyber threats and malicious web content have become the modern weapons of the era exploiting every possible corner of the society and industry when exposed. We must not forget that the evolution of networks is a weapon base for cyber criminals. It's our duty as the citizens to reinforce ourselves with technical knowledge and face the challenges and rise together harnessing the benefits of technology to uplift the economy and rise up together as one country.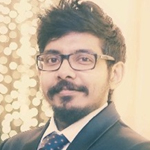 Eng. Pasindu Perera

Eng.Pasindu Perera has earned his Bachelors in Electrical and Electronic Engineering from University of Peradeniya in 2017 and is currently working as an Engineer in Enterprise Solutions at Dialog Axiata PLC