Talk to School - Pahala Walahapitiya Dharmaraja Vidyalaya, Naththandiya
By PUBLICITY DIVISION (IESL)
"Education is our passport to the future. Tomorrow belongs to the people who prepare for it today." - Malcolm X

Talk to school program is one of the major programs of IESL YMS with the aim of guiding school students and sharing engineering experts' ideas to school students in the engineering field. The second Young Members Section ``Talk to School" program for the year 2021 was held at Pahala Walahapitiya Dharmaraja Vidyalaya, Naththandiya on 30th March in collaboration with IESL Wayamba Chapter and IESL Student Chapter University of Sri Jayawardenapura.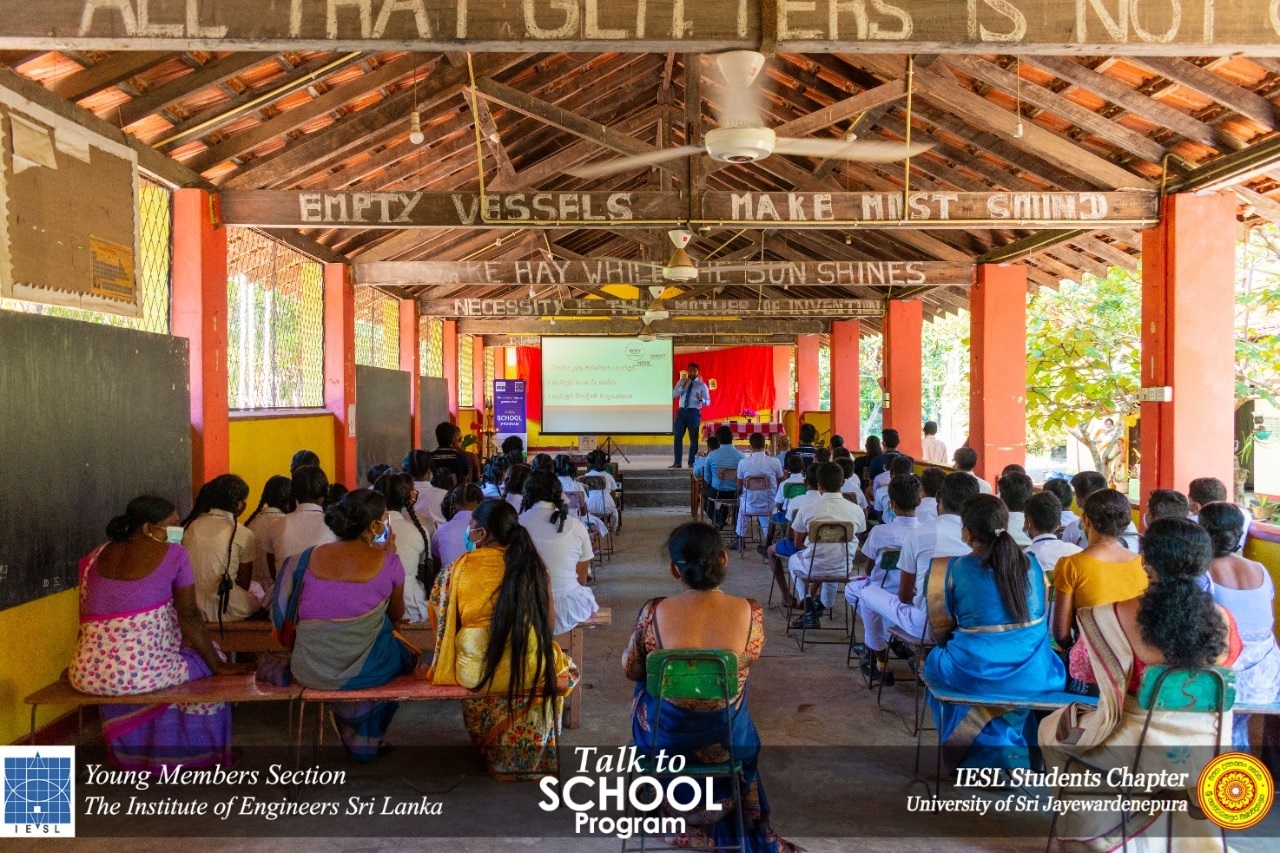 The event was a great success as per the inspirational and moving speeches delivered by the young and talented engineers from the engineering field. The students were motivated to inculcate new habits and practices towards the positivity and success of their lives. The presentations also aimed at making awareness on Energy Management and Water and Environment Conservation.

The keynote speeches were done by talented young engineers in the areas of Engineer's role in the society, water and energy management, setting and achieving goals. Eng. Buddhika Meththasena, Eng. Kusal Manamperi, Eng. Thilina Dissanayake and Mr. Srimal Herath shared their experience and knowledge with the students.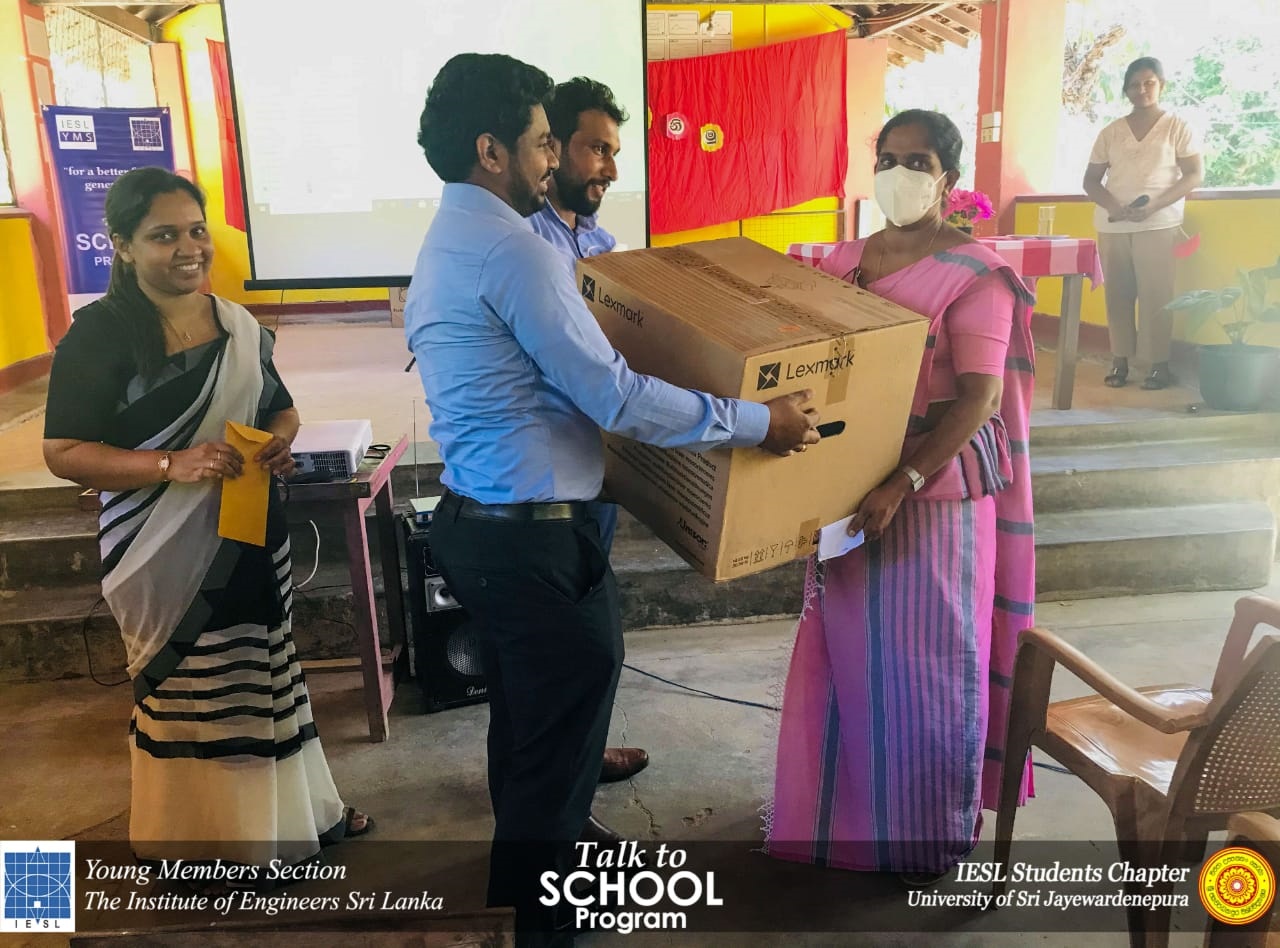 Young Members Section donated a Photocopy Machine to the School
The IESL Student Chapter of University of Sri Jayewardanapura conducted few interactive sessions with the students. They conducted an IQ test session for the students, and the contest winners of the quiz were given special prizes. IESL YMS donated a photocopy machine to the school with the aim of helping the students and teachers. We would like to thank all the members who gave their immense support to succeed this talk to school program.