TALK TO UNIVERSITY PROGRAMME : South Eastern University
By PUBLICITY DIVISION (IESL)
IESL Young Members Section (YMS) Talk to university program for the undergraduates of the South Eastern University was conducted as a virtual panel discussion to address the key problems of the engineering undergraduates and to give an opportunity to ask questions from industry professionals. The event was held on 20th of March 2021 via Zoom Platform.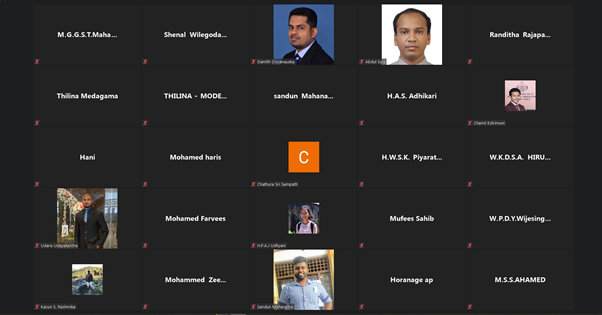 The Chief Guest of the virtual panel discussion was Dr. S.M.Junaideen, Dean Faculty of Engineering, South Eastern University of Sri Lanka. He delivered a keynote on engineering education and admired YMS for conducting events to undergraduates and giving them opportunities to improve their soft skills. YMS chairman Eng. Damith Dissanayaka spoke about the importance and the effectiveness of conducting online sessions even though we were forced to use it due to the COVID 19 pandemic. He also praised the support given by the IESL Student Chapter of South Eastern University for making the program a success. The Main session of the program was the Panel Discussion. The Panel consisted of four senior Engineers from the industry and the session was moderated by Eng. Thilina Dissanayake. The members of the panel were Eng. Garnie Jayalath, the Vice President of IESL, Eng. V.Rajagopalasingam, former Chairman of IESL Eastern Chapter, Eng. Chamil Edirimuni, the former chairman of IESL YMS and Eng. Thilina Madagama, Application Engineer of Synopsys Sri Lanka.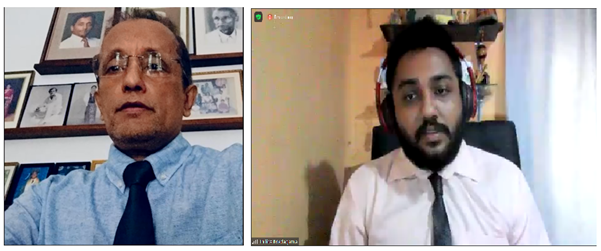 Eng. Granie Jayalath started the discussion explaining about the IESL and the ECSL. Eng. V. Rajagopalasingam, Eng. Chamil Edirimuni and Eng. Thilina Madagama joined the panel discussion and gave answers to the key questions raised by the moderator on engineering education and profession. This session was valuable and attractive and questions were related to job opportunities, soft skills, MSc, PhD and other professional qualifications of engineers. Eng.Arjun Manamperi and a few Council members of IESL also participated in the session and motivated undergraduates. The event was concluded with over 150 participants from the University of South Eastern Sri Lanka.