IESL Policy Forum #6: Sustainable Transport Blueprint for Greater Colombo
By PUBLICITY DIVISION (IESL)
The sixth policy forum meeting organized by the IESL policy forum was held on 19th March 2021 from 5.30 pm. The topic for the forum was Sustainable Transport Blueprint for Greater Colombo. Experts from stakeholder organizations such as RDA, CECB, CEB, Water Board, SLPA, CMC joined the discussion.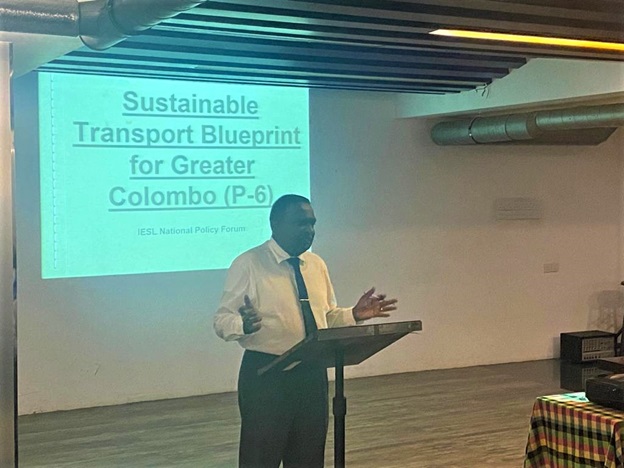 The President of the IESL, Eng. K P I U Dharmapala delivered the opening remarks of the policy forum. President mentioned that the transport development projects happening in the Colombo and greater Colombo areas might increase the traffic congestion in the Colombo area. And the policy makers should take these under consideration while planning policies for greater Colombo.

Eng. (Prof) Amal Kumarage representing the IESL transport sector committee delivered the presentation on Sustainable Transport Blueprint for Greater Colombo.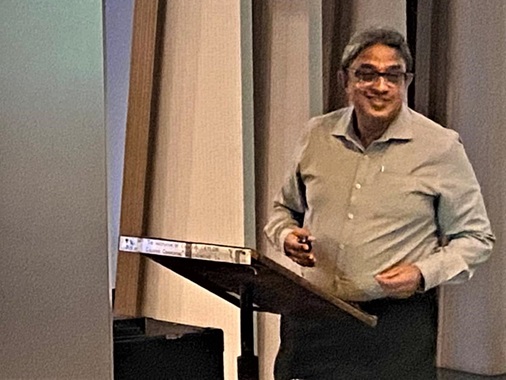 Key takeaways from the presentation

Policies are needed only if there is something to be changed.
The goals of the policies should be economically, socially and environmentally sustainable.
Sri Lanka used to have a dynamic transportation network.
In Sri Lanka the demand for private vehicles are increasing rapidly
Therefore, the current transportation policies are not up to the standards of sustainability
Sustainable transportation requires Physical Infrastructure and Stock, Institutional Process and Professional Skills.
What to consider when developing Western Province Transportation Policy

WP has sustainable amount of Private Vehicles
What should be the contribution of public transportation?
What type of public transportation is suitable for WP?

Government investment for public transportation such as busses is very low. Need to be improved.
Reform in Institutional Processes in Public Service is needed. 
Engineering should be practiced as a Science
Hold regulatory agencies such as NPD, CEA accountable for proper evaluation and appraisal of projects.
Immediate action points to be taken

Modernize the Bus Sector through Reforms and Public/Private Investments
Modernize the Railway through Electrification Project
Transformation through Digital Applications
The presentation was followed by a discussion among the experts representing stakeholder organizations.