Beating the Unbeaten in the Professionals Cricket League
By PUBLICITY DIVISION (IESL)
Cricket is something that we all understand, something that unites us all. Though it is not our national sport we feel it closer to us than any other sport in the country. Literary It's in our blood. Cricket is not only played at the national level it is played anywhere we can find space. You may remember playing cricket in the middle of roads, abandoned lands, parking lots etc. Those bring us good old memories.

Professionals' Cricket League is a novel endeavor to promote fellowship and camaraderie between professionals in various fields in the spirit of Cricket. Continuing for several years, PCL today is participated by 6 professionals (Engineers, Doctors, Lawyers, Town Planners, Aviators and Architects) in the country.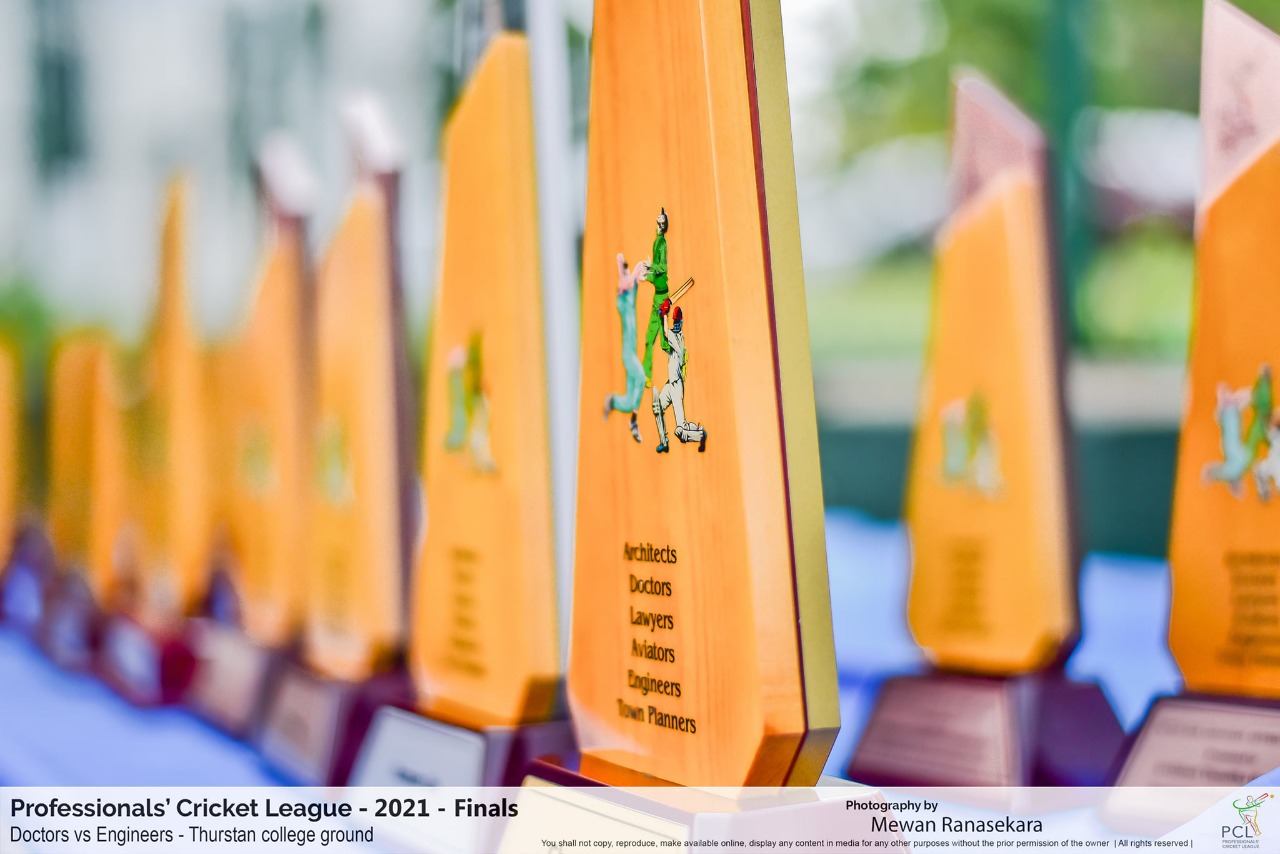 Professionals' Cricket League 2021 commenced on 7th March 2021 and the final was held on 28th March 2021. Matches were held at Thurstan Grounds and Bloomfield Grounds. Engineers representing IESL participated for the PCL 2021 for the 4th consecutive year with the hope of becoming the champions and regaining the crown they acquired in their first entry to the league in 2017.
They knew that it would not be an easy task. So the team was selected from the pool, the best and the finest of engineers not in construction or electrical engineers but in cricket.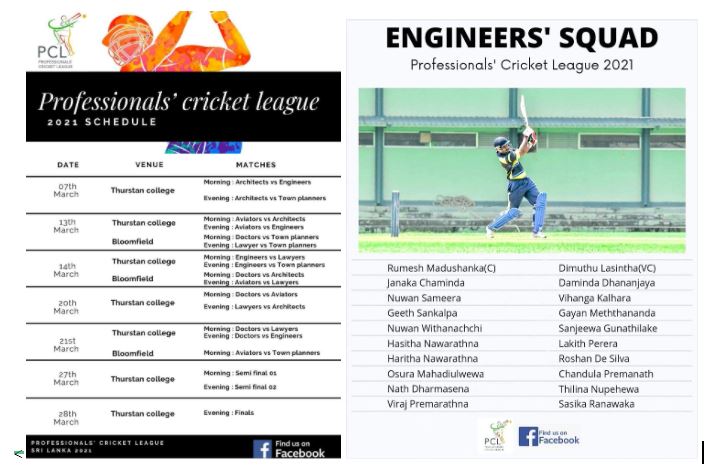 So the battle began. In the first match engineers had to go against Architects where they dominated the grounds and recorded a massive victory. Architects were beaten by 113 runs! On 13th March Engineers were facing the aviators squad where engineers recorded another victory beating aviators by 61 runs. Engineers had to face the nemesis lawyers squad on 14th March and it was a big match for the both teams. After a hard fought battle lawyers won by 3 wickets. On the same day despite the defeat against lawyers, engineers recorded a massive victory against town planners defeating them by 9 wickets. 21st march engineers faced the doctors squad where they won by 5 wickets beating the doctors squad. Engineers were in a favorable position winning 4 games out of 5.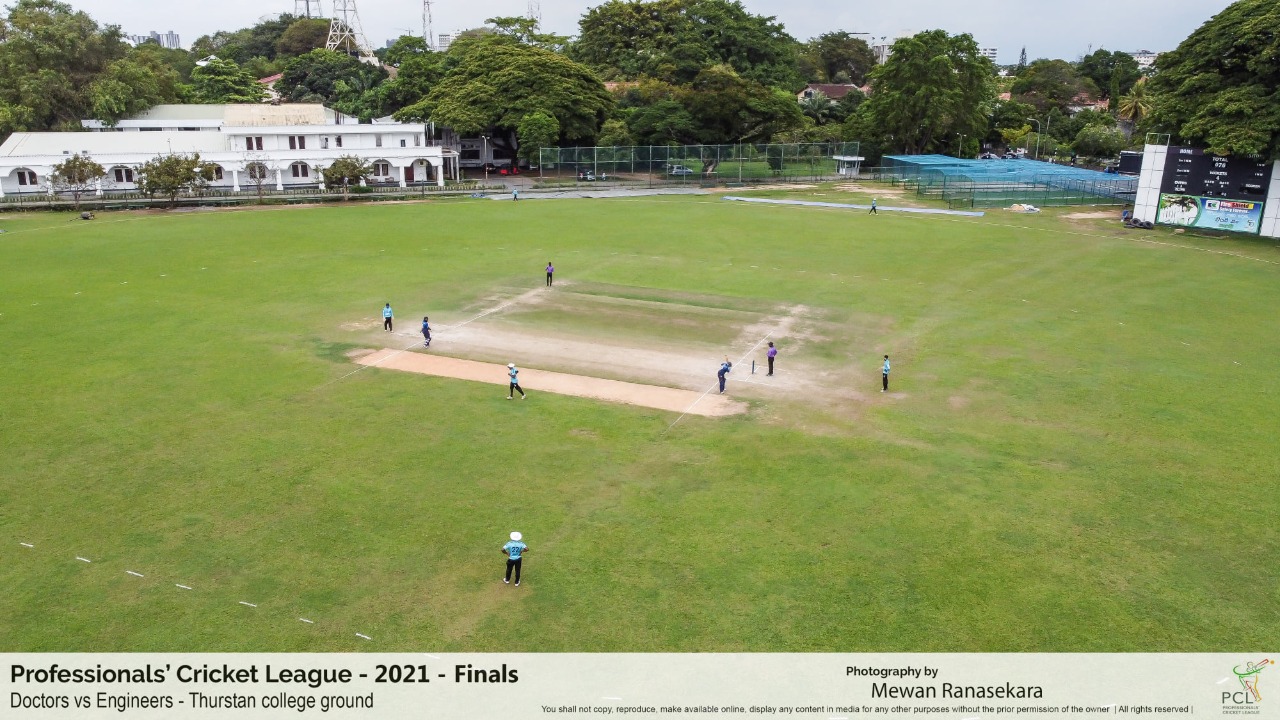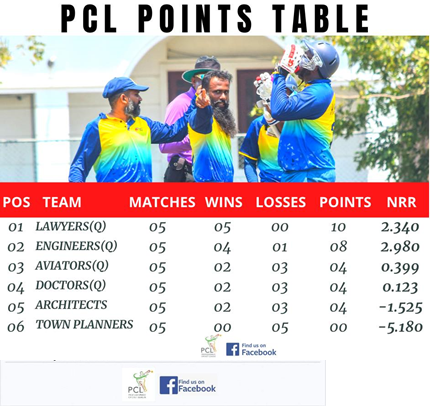 Engineers met aviators in the semifinals where they fought hard and won the match by 5 wickets making them eligible for the finals where they had to face the doctors squad again. The 28th march marks a historical moment for the engineers' squad. They were at the doorstep of becoming the champions and chamming the throne. The battle was not easy. But engineers didn't give up! They fought valiantly and won the match by 5 wickets. Engineers managed to raise the cup after 4 years and it was a moment to celebrate.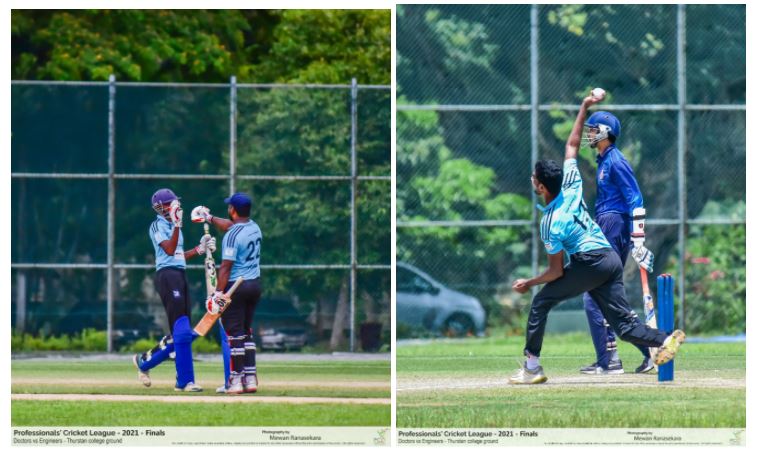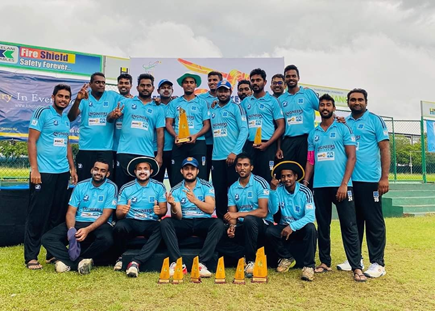 Man of the match was the engineers captain Eng. Rumesh Madushanka. And man of the series was Eng. Vihanga Kalhara from the engineers' squad.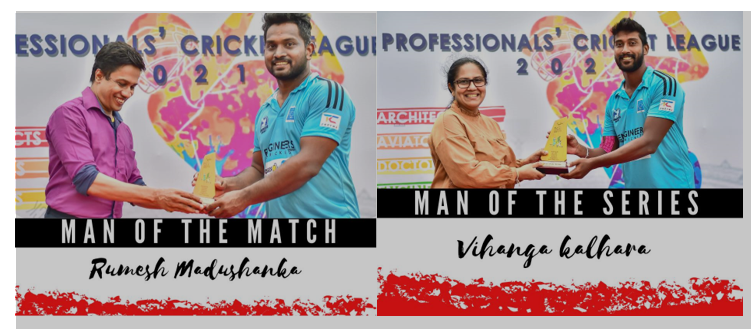 According to the captain Eng. Rumesh (Roma) the road to achieving this great victory for IESL was not an easy task. While most of the other professional squads were supported by their respective institutions, the assistance of the IESL was minimal. Even though the team is open for any IESL member to come and join, there are a lot of difficulties they are facing in terms of financially since they have to fund through sponsors. Most of the other institutions have allocated a budget for their cricket team and that allows them to freely practice and concentrate more on the matches. In our case most of the time individuals have to bear a significant amount of investment for participating and entry fees for the PCL. If IESL could assist us with these situations, the team can focus more on the games. 

Captain Eng. Rumesh also invites those who are interested in playing cricket to join their pool by contacting them though their Facebook page.

https://www.facebook.com/EngineersCricket/
Photos - https://app.box.com/s/el4wqwy96m2d3tk8pttjjr9c6ujl1524
IESL Cricket Fiesta 2017 – the trigger
The cricket tournament organized by Young Members' Section for the IESL Members and University Students was held on Saturday, 18th February 2017 successfully at the Thurston grounds. Twenty-two (22) teams competed representing Sectional committees, Provincial chapters & Universities. Matches were conducted under two categories namely, 'Members Category' & 'University Category'. This event was the trigger for the formation of the engineer's professional cricket team.

Read full article - http://ioes18.wildapricot.org/IESL-Cricket-Fiesta-2017
First Entry in the Professionals Cricket League (PCL) - 2017
Third edition of the professional cricket league(PCL) was held on 11th,18th, 25th and 26th November at Colombo Colts Cricket Ground and BRC Cricket Ground. Sri Lanka Lawyers' Cricket, Sri Lanka Doctors' Cricket, Sri Lanka Institute of Architects, the Airline Pilots' Guild of Sri Lanka and the Institution of Engineers Sri Lanka competed for the trophy.
For the first time in the history of the PCL, engineers representing IESL joined this tournament. Engineers went to the finals as the only unbeaten team in the league stages, topping the league table. From the other end lawyers won against doctors and architects to make it to the second place of the league table and selected for the finals.
The grand finale was held on 26th of November at Colts cricket ground. Lawyers captain Buwaneka Basnayake won the toss and elected to bat first. Lawyers scored 147 runs for 9 wickets in their 20 overs. Eng. Sahan Perera took 3 wickets for just 16 runs to restrict lawyers to an achievable target. Engineers in reply were guided to victory by Eng. Rumesh Madushanka 58 not out and Eng. Asanga Chamika 29 not out. Engineers chased down the target in 19.3 overs with 5 wickets to spare.
Lawyers – 147 for 9 (in 20 overs)

(Thusitha Paliwatta - 43, Manesh Wevita- 30, Praneeth Jayasinghe - 18, Yohan Jinasena - 16, Priyantha Rajapaksha - 13, Sahan Perera - 3 for 16, Randika Perera 2 for 20, Vimukthi Gunathilaka - 1 for 31)
Engineers – 148 for 5 (in 19.3 overs)
(Rumesh Madushanka – 58 not out, Asanga Chamika – 26 not out, Sahan Perera - 16, Sanjeewa Gunathilake – 14, Bhanuka De Silva – 11, Randika Perera – 11, Praneeth Jayasinghe 1 for 19, Lakshantha Athukorala - 1 for 22, Manesh Wevita – 1 for 25, Thusitha Paliwatta – 1 for 30, Yohan Jinasena - 1 for 32
Eng. Sahan Perera was named as the man of the finals and Eng. Vimukthi Gunathilake was named as best bowler of the tournament.
Victorious Engineers Cricket team as follows:
Eng. Bhanuka De Silva(Captain), Eng. Pasindu Perera (Vice Captain), Eng. Lalith Ranawaka, Eng. Sanjeewa Perera, Eng. Sisira Dissanayake, Eng. Janaka Chaminda, Eng. Ramanathan Jeevaggan, Eng. Sanjeewa Gunathilake, Eng. Asanga Chamika, Eng. Nuwan Withanachchi, Eng. Amila Jayawardene, Eng. Rumesh Madusanka, Eng. Randika Perera, Eng. Chamod Hettiarachchi, Eng. Sahan Perera, Eng. Vimukthi Gunathilake.